Kayak fishing the urban canals and lakes in South Florida put you in the center of some of the best fishing in the country. There are so many different exotic species in these waterways. Most of these fish can only be found in these few bodies of water.
The butterfly peacock bass average 2 to 4 pounds with a 6 to 7 pound fish being a true stud. During the winter months live bait is the best way to catch these beautiful fish. Come spring and summer the Peacock Bass will become more aggressive and using artificial lures can be a lot of fun.
Clown Knifefish
The Clown Knifefish is currently only found in the lakes and canals in the Palm Beach County area. These fish were introduced to the canal system by improper release from household aquariums. They are a sight to see and a great fight in the kayak!
Snakehead
Kayak fishing for the bullseye snakehead in South Florida is a blast. When targeting these fish topwater lures like weedless frogs can produce exciting blow ups. Snakeheads spawn primarily from March through May with a secondary peak in August. They are an ambush predator that feeds primarily on small fish, toads, lizards, snakes, and insects. Snakeheads are actually excellent eating and have no size limit.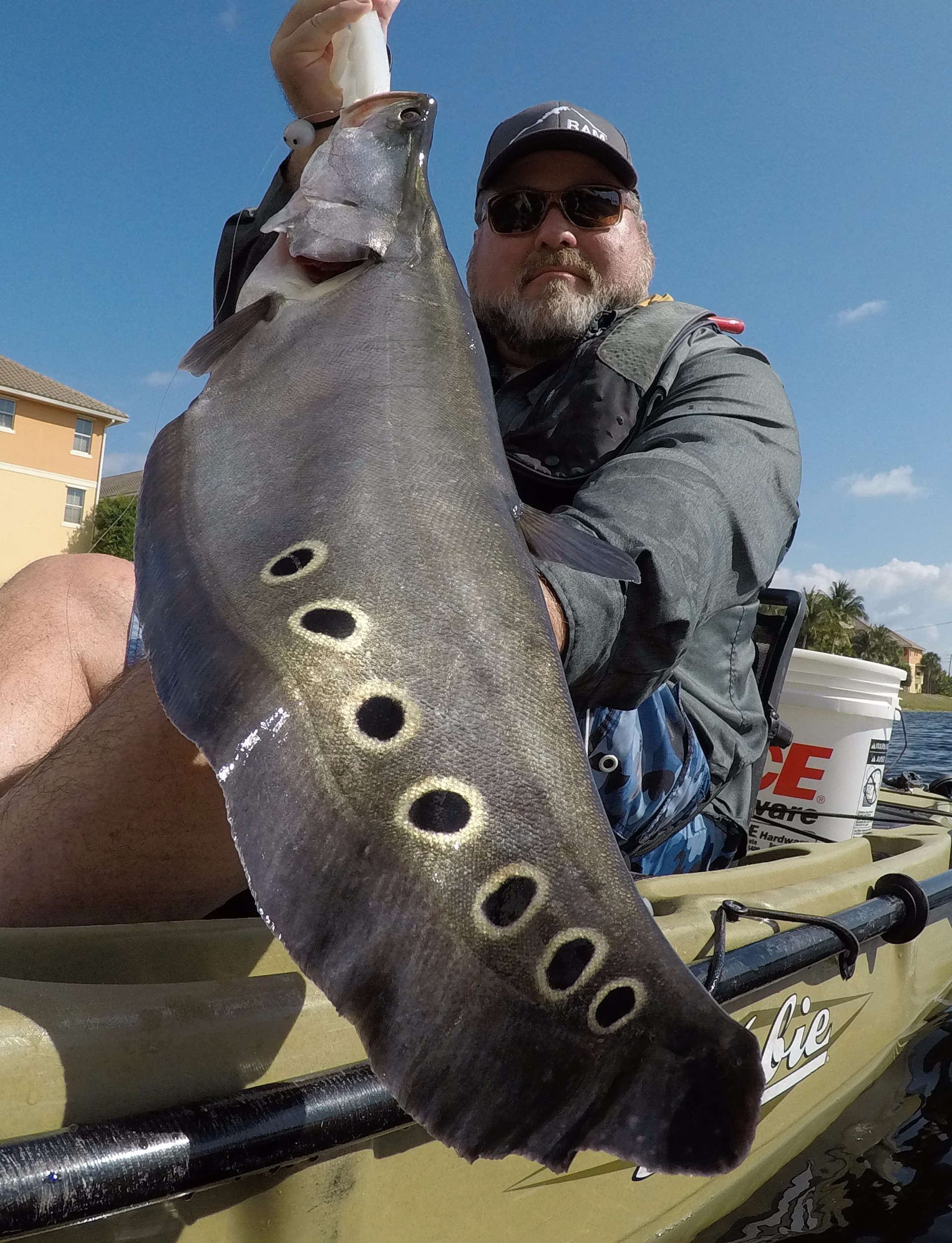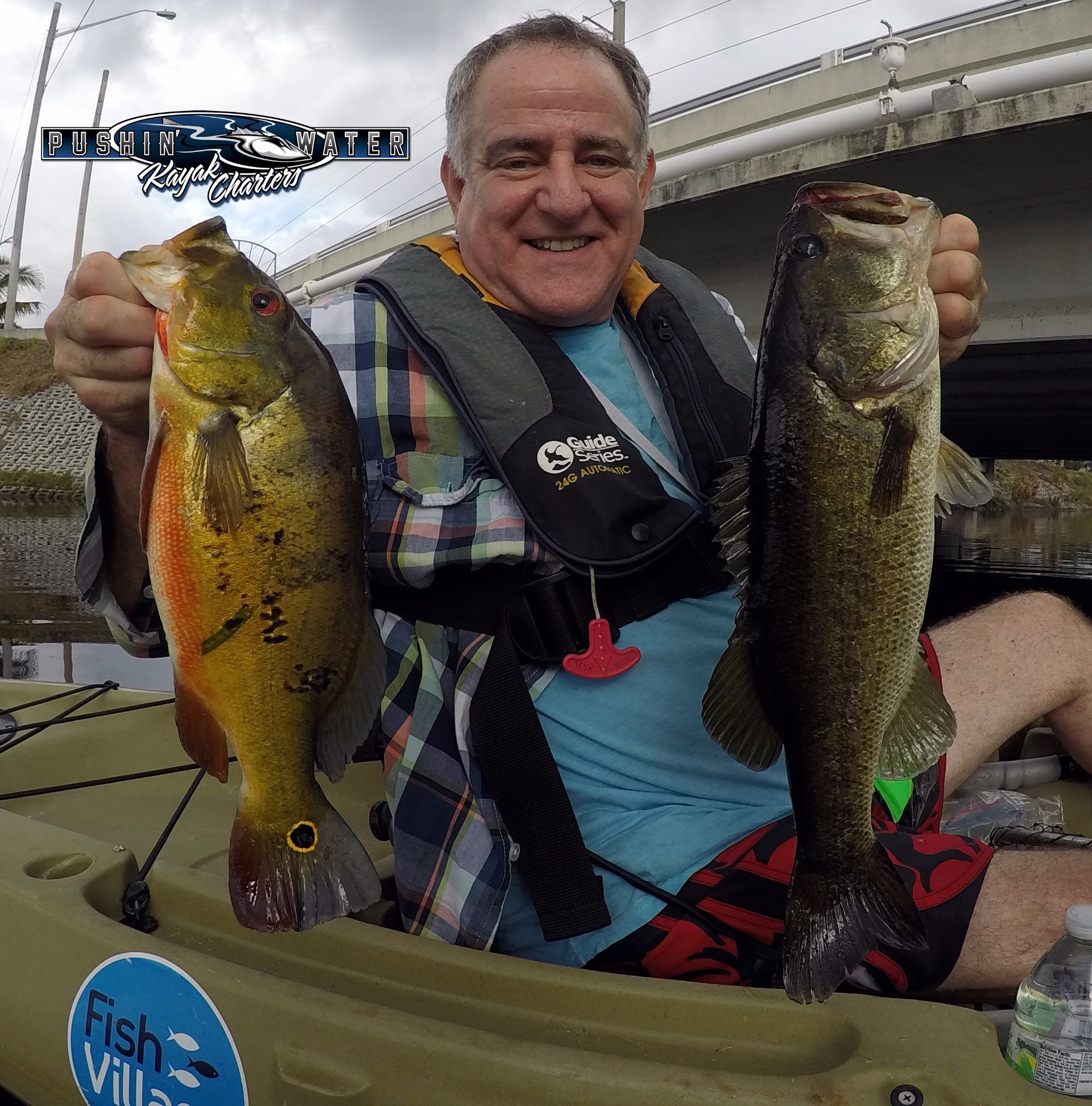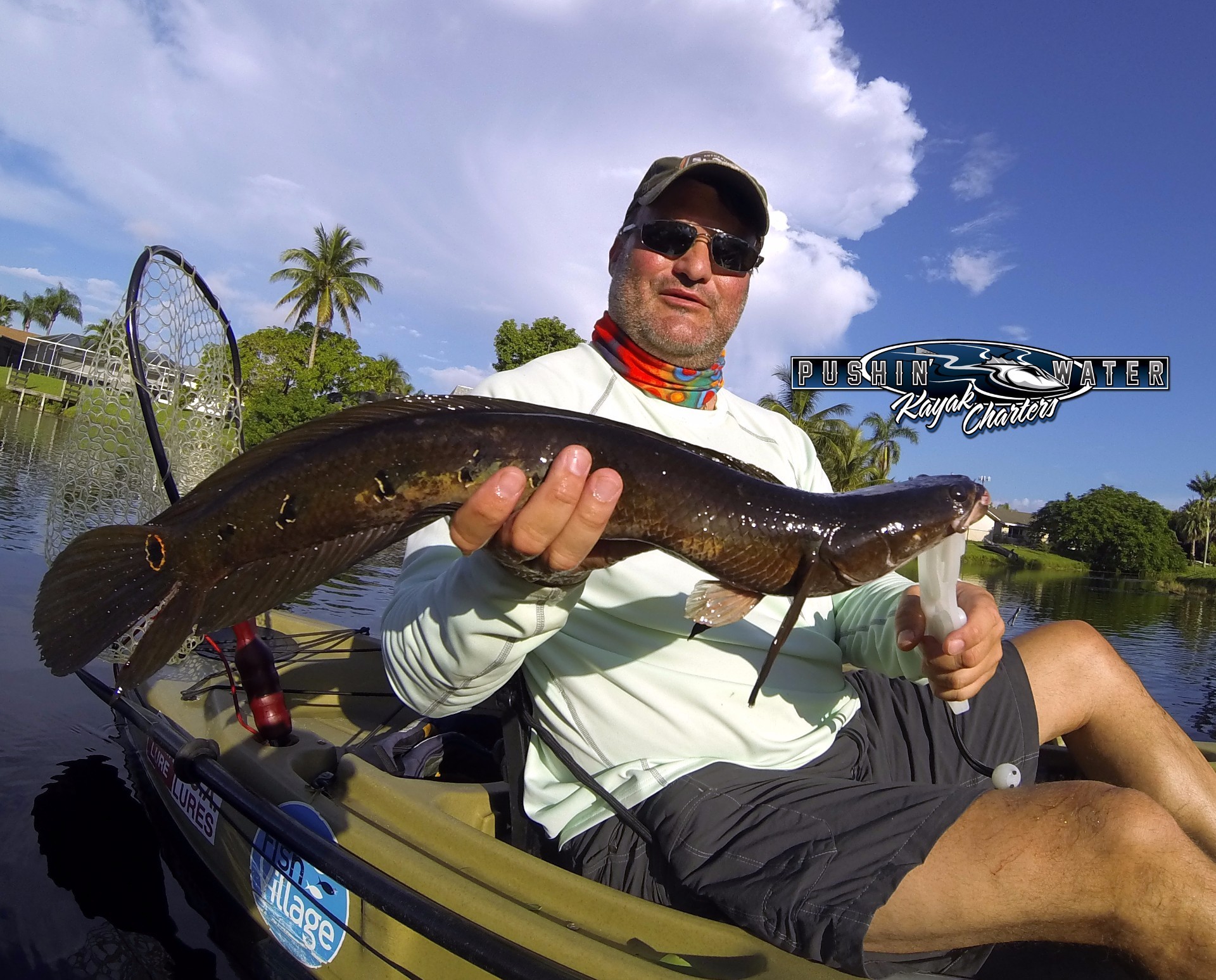 Largemouth Bass
Among all the exotic species the largemouth bass still thrive. 2-4 pound fish are common and 6-8 pounders are plentiful. Kayak bass fishing is great year round. Call to Book Your Trip!