Offshore Kayak Fishing Trip
Experience level: Beginner to Advanced
3/4 Day (5-6 hrs) $300
*Using your own kayak $260
Cost of each additional angler $120
*Live bait is recommended*
Inshore Kayak Fishing Trip
Experience level: Beginner to Advanced
1/2 Day (4-5 hrs) $260
*Using your own kayak $220
Cost of each additional angler $100
Freshwater Kayak Fishing Trip
Experience level: Beginner to Advanced
1/2 Day (4-5 hrs) $260
*Using your own kayak $220
Cost of each additional angler $100
*Live bait is recommended*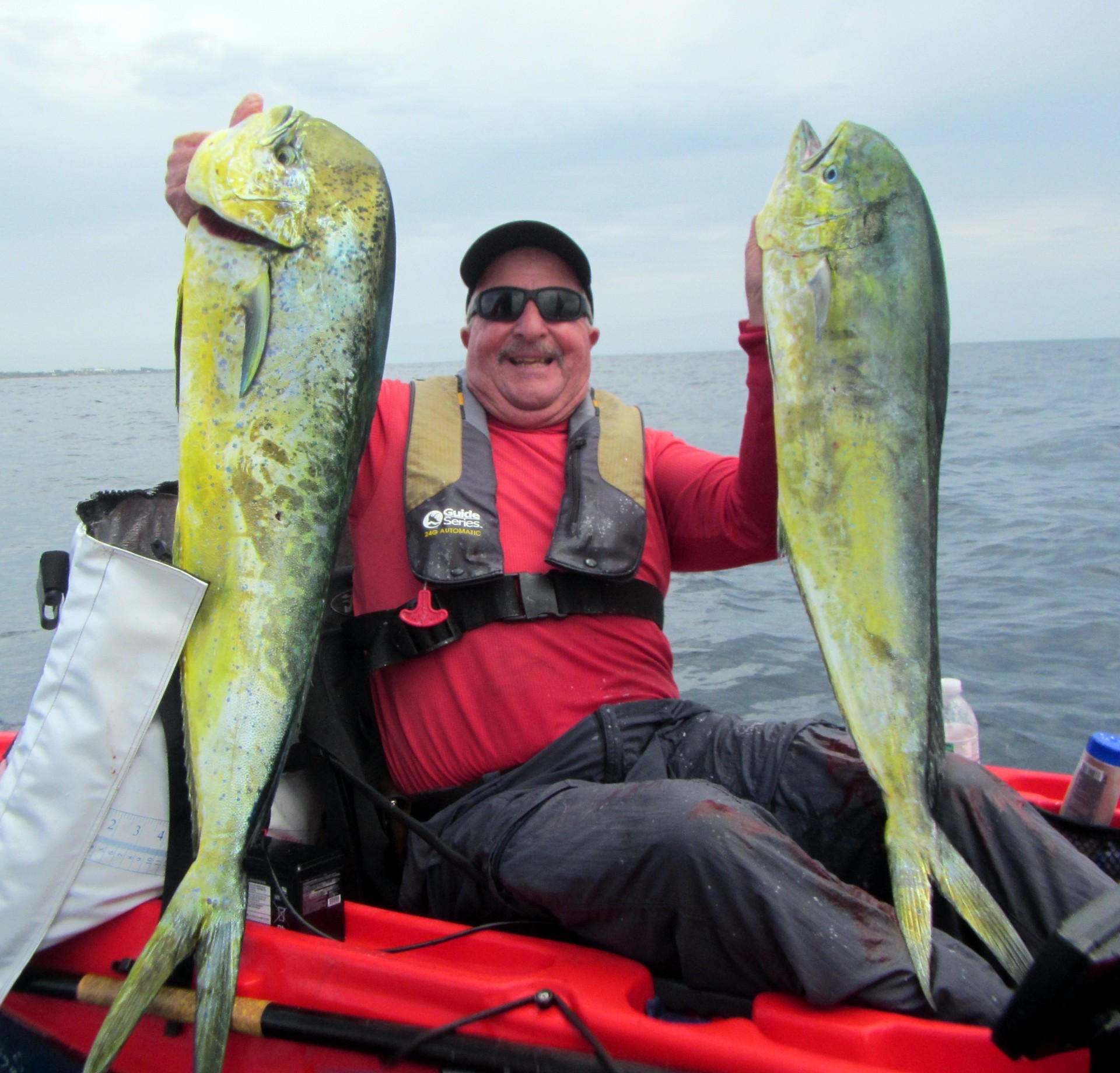 What's included
Fully Rigged Hobie Pedal Kayak, Rods, Reels, Artificial lures, Cooler, Ice, Water, Breakline Sunglasses, Digital pictures of days adventure, and safety equipment. *Depending on time of year live bait may be included.
Have your own kayak?
If you would like to use your own kayak it must be approved by Pushin' Water before charter.
What to Bring
Hat, Sunglasses, Sunscreen, Snacks, Appropriate clothing, Water shoes, Florida fishing license (Snook tag during season)
​​* If prone to Seasickness it is strongly recommended that you take medicine the night
before your trip and again in the morning with a light breakfast
​
* Fishing license can be purchased at local Wal-mart, or online by clicking HERE
Reservation Policy
All reservations require a $120 deposit paid by cash, Cashiers check or Paypal. For short notice charters call Brian at
(772) 201-5899. Short notice trips, being booked within one week from charter date, must pay deposit via Paypal or cash. Telephone contact must be made the day before trip to confirm time and location.
Cancellation Policy
Cancellations must be made 72 hours before scheduled trip to receive a full deposit refund. Late arrivals (after 1hr of scheduled trip) and no shows will forfeit their deposit.
Bad Weather Policy
Unless you hear otherwise from Brian, he will be at the launch location at the scheduled time. Should threatening weather
​(lightning, 20+ mph winds) force us to cancel your trip you will have the option to reschedule at that time. Your deposit is good for ​6 months. After 6 months your deposit will be forfeited.
​
​Waivers
Must be completed before charter.